Now viewing: H Mart Weekly Ad 08/18/23 – 08/24/23.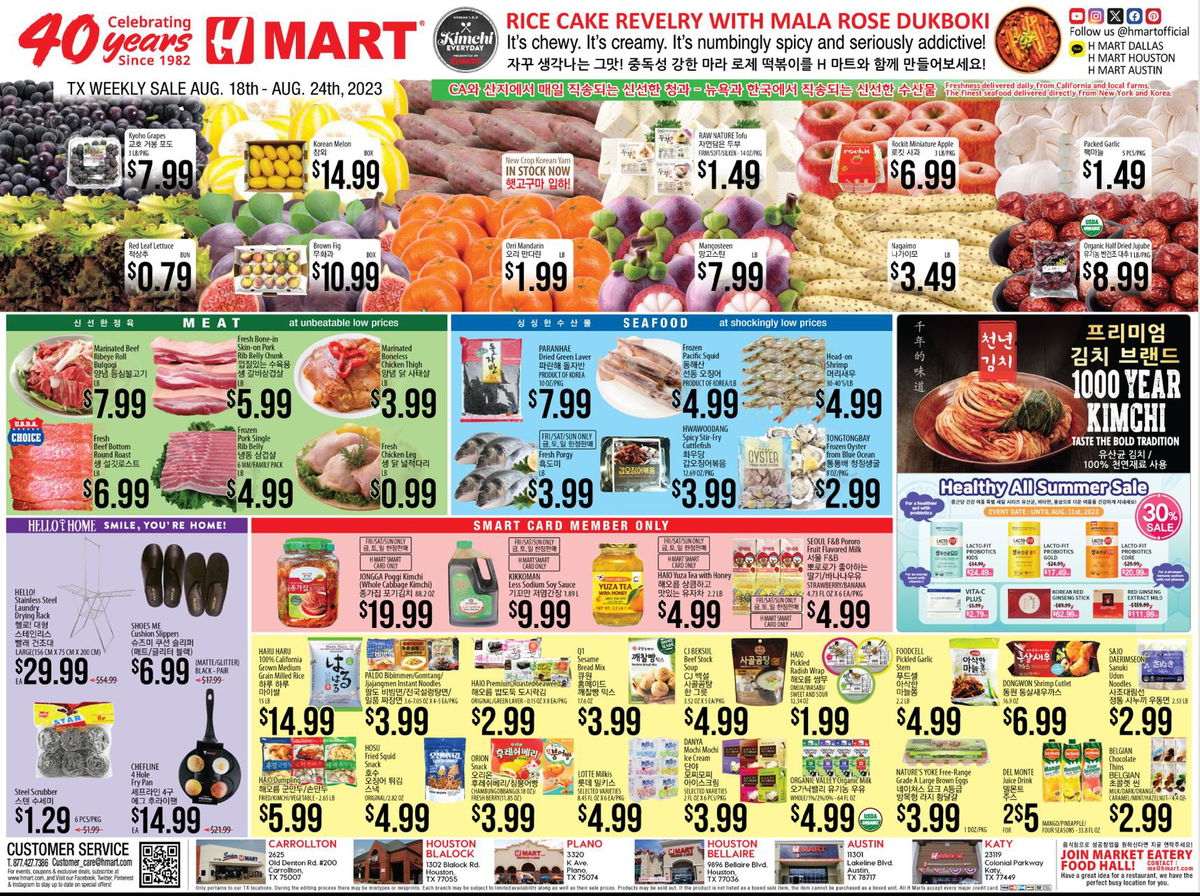 H Mart Weekly Ad
Check out the H Mart sales flyer. H Mart is a Korean-American supermarket chain with locations across the United States. The chain is known for its wide selection of Asian foods and ingredients, as well as its competitive prices. H Mart's Markets weekly ad is a great resource for shoppers looking for deals on Asian groceries. The ad features a variety of coupons and discounts on popular items, including rice, noodles, seafood, and produce. shoppers can also find deals on H Mart's signature items, such as kimchi and Korean BBQ sauce. The H Mart Markets weekly ad is a great way to save money on your grocery bill. With its competitive prices and wide selection of Asian foods, it's no wonder that the chain is so popular with shoppers.
Ad images are for illustration and information purposes only. Please visit your local store for exact prices, products, dates, and discounts. Prices, products, and dates may vary and not be valid at all stores. Trademarks and logos are the property of their respective owners.